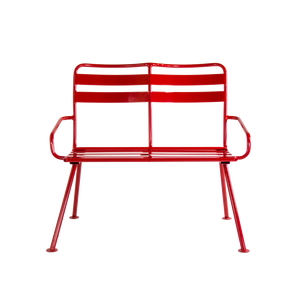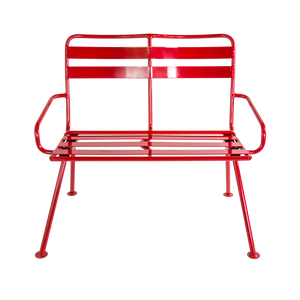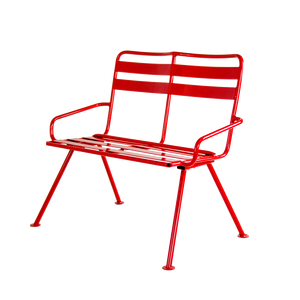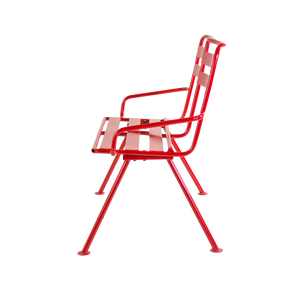 Product image 1

Product image 2

Product image 3

Product image 4

Sit back and relive past memories on an authentic Ski Lift Bench that'll fit anywhere.
Riblet Tramway Company built its first chairlift in 1938 at Mount Hood, Oregon and the company boomed with the postwar rise of ski resorts. Building more than 400 lifts, particularly in Washington, Oregon, and California where skier know the unique look often leads to the hidden powder stashes.
The Ski Lift Bench utilized the great lines of the riblets center post chair, and adds legs to create a one of a kind bench. A seamless addition to any ski condo or patio, robust legs matching the Ribet style create a compact size ski lift for any space. The Ski Lift Bench brightens up any interior space and offers the ski lift feel with no need for a hanging installation.  Putting on ski boots never felt so good when you have already grabbed the first chair on your lift bench.
FEATURES
Robust leg mounting system

Cold-formed seamless carbon steel tubing
Bolted steel seat basket
Sandblasted frame to remove imperfections

Powder coat for balanced, even coloring

Powder formulations selected for all-weather / UV resistance

Originally manufactured by Riblet Tramway in Spokane, WA.
TECHNICAL SPECS
| | |
| --- | --- |
| FRAME WIDTH | 43" |
| FRAME HEIGHT | 36" |
| FRAME DEPTH | 24" |
| WEIGHT | 45 lbs |
| CAPACITY | 2 person |